Nural Pistons
AE Nüral pistons, manufactured in state-of-the-art plants around the world, are designed to meet the needs of both OE and aftermarket customers. AE Nüral pistons have the elasticity, high geometric stability and minimized piston weight needed to reduce friction and resist seizing.
Additional benefits include:
High durability
Low emissions
Improved fuel economy
Our pistons are tested, measured and inspected at facilities that house advanced engine test rigs, modern gauging and both mechanical and hydraulic testing equipment.
The combined product lines incorporate several advanced designs, including Elastoval pistons, skirted pistons and double-wave cooling gallery pistons.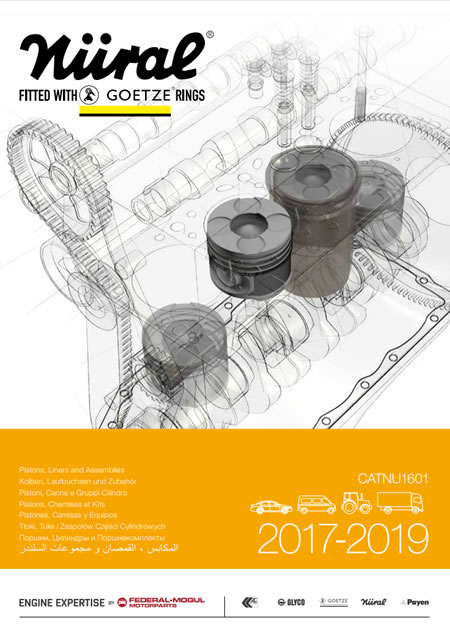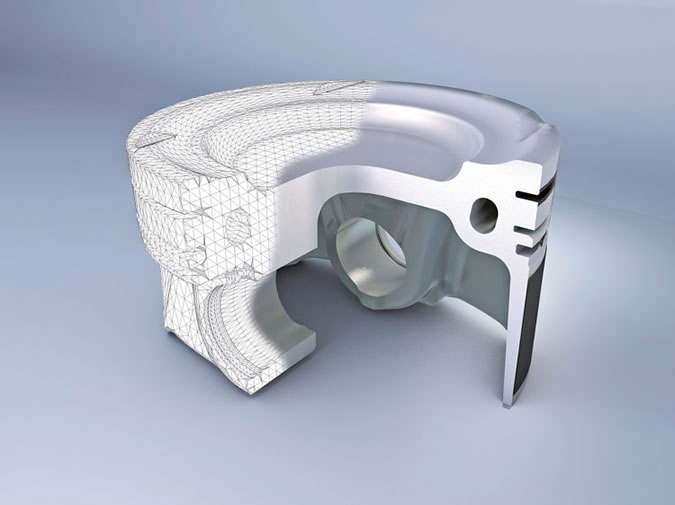 Nüral Elastoval Pistons
The patented Nüral Elastoval piston design takes advantage of varying wall thicknesses. These calculated variations improve piston performance when the engine reaches maximum loads when the piston skirt, in particular, is subjected to widely varying pressures.
The oval skirt shape of the Elastoval piston ensures optimal elasticity of the piston skirt in order to match the given loads. This feature, coupled with high geometric stability and minimized piston weight, provides Elastoval pistons with:
Increased durability
Superior anti-seizure properties
Reduced friction loss and noise emissions
Nüral box-type pistons
The Nüral box-type piston, manufactured with reduced mass, is perfect for compact, high-speed engines, which place a premium on minimum building height and low weight.
Nüral manufactures box-type pistons with various skirt-wall thicknesses, mostly with an oval shape, making the design perfectly suited to loads on the minor and major thrust sides.
Benefits of the Nüral box-type piston include:
Very small mounting clearance
Quiet running for the engine
High fuel efficiency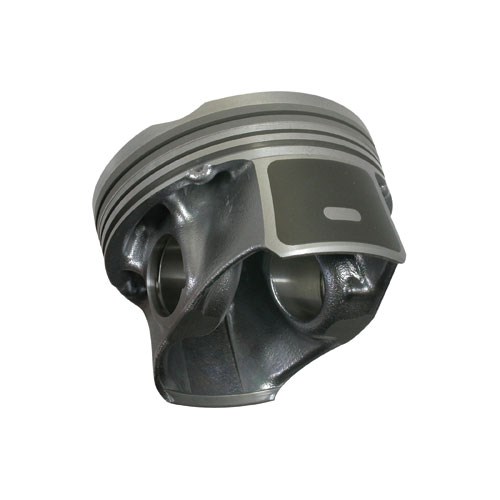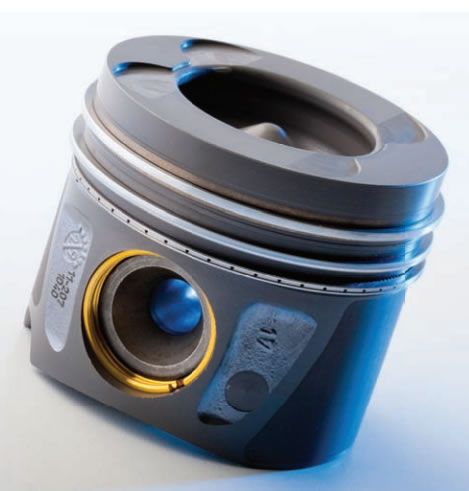 Nural Twin-Cooling Gallery pistons
Nüral patented pistons, with a cooling gallery integrally cast in the piston head, are designed to withstand the high temperatures and mechanical loads in high-performance turbo-charged diesel and direct-injection gasoline engines.
The crown-cooling gallery piston has a curved cooling gallery, giving it a larger surface area that can remove more heat from the critical combustion chamber area and top-ring groove without allowing increased emissions.
In addition, Nüral uses special alloys that are able to withstand heat and provide superior wear resistance. Our superior piston surface-coating process reduces friction and piston wear.
Nural Ring Insert Pistons
Because pistons for diesel engines are subjected to both high thermal loads and high pressures, stability is crucial. Nüral has developed a special piston with a ring insert in the top-ring groove area to provide the necessary stability.
Made of alloy cast iron, Nüral ring-insert pistons:
Protect the groove sides against deformation and wear.
Prevent pounding out of the ring grooves by the piston rings.
Prevent the engine from coming under pressure.
To use the Federal Mogul Electronic Catalogue Click here