ATHENA MLS HEAD GASKET WITH FIRE RING
FOR FORD ESCORT COSWORTH RS 16V / SIERRA RS COSWORTH YB 2 .0 16V TURBO
ATHENA P/N 338431FR
Athena MLS Head Gaskets outer layers are made in FKM rubber with a special coating, with the central layer in stainless steel.
Excellent sealing Proper oil and cooling liquid flows Anti-Sticking effect, for fast replacements without residuals on the block and cylinder head surfaces
The AISI 304 steel Fire Ring Stopper applied on the stainless steel central layer makes this premium gasket the first choice of every professional engine tuner.
FIRE RING STOPPER TECHNOLOGY
Athena R&D Dept. just ended the development of a brand new Multi-Layered Steel (MLS) Head Gasket for Ford Escort Cosworth RS 16V. On this new premium product, Athena adds a revolutionary use of the Fire Ring Stopper to the superior quality of its racing gaskets. The Fire Ring Stopper is made of AISI 304 stainless steel and is directly assembled to the inner layer.
Maximum performances on Ford Escort Cosworth RS engines Effective sealing at over 2 bars of overboost Easy installation as an ordinary MLS head gasket 3 Layers Gasket Bore: 92.5 mm Thickness: 1.2 mm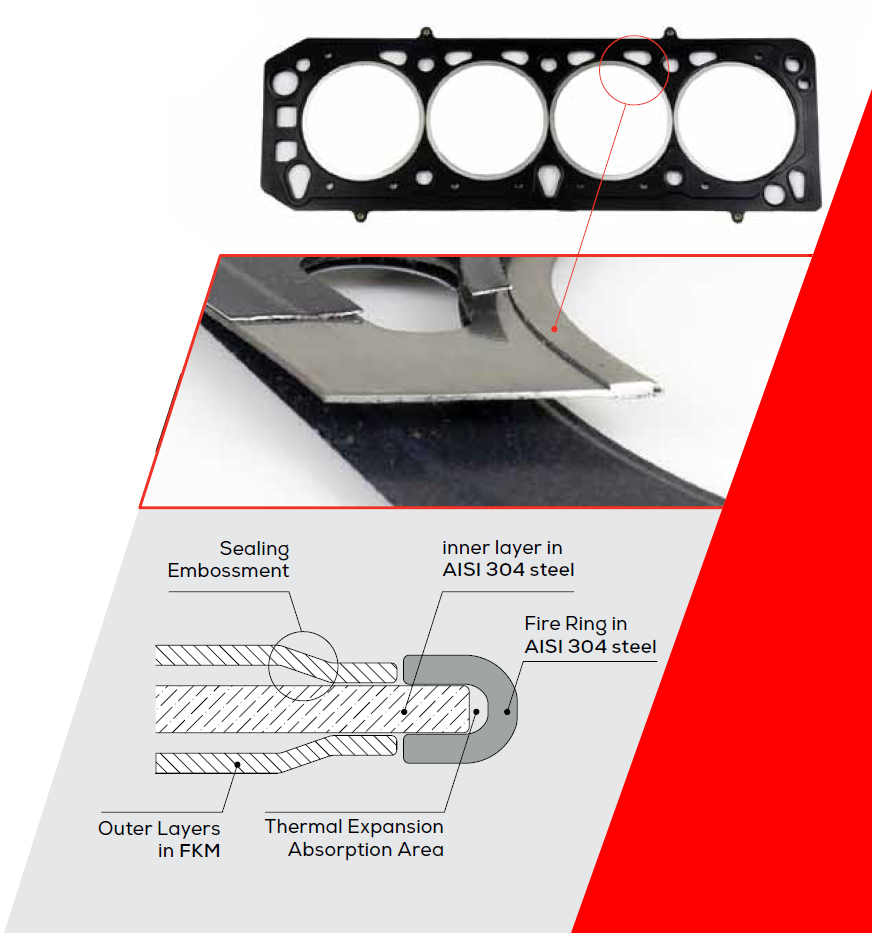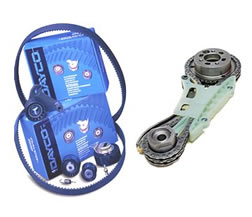 Timing Belts & Chains
Making sure your timing belt / chain and tensioners are replaced at the correct intervals is vital to the reliability of your motor. A cam belt / chain failure can be catastrophic to your engine. We have a good range of belts, belt kits, chains and chain kits on a same or next day basis.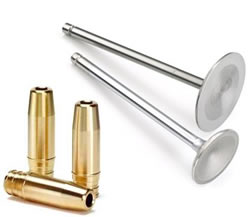 Valves & Guides
We have a massive range of valves and guides on our shelves for European and Asian motors. Our stock is of the highest quality and is produced in Italy & Germany. Components are also available for vintage and classic cars by special request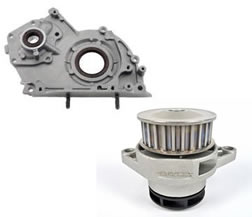 Oil & Water Pumps
We keep a good range of Oil Pumps & Dayco water pumps included with Timing belt kits. Water pumps can be arranged to order separately at special request.
Technical Support
If you can't find what you are looking for or would like any advice on what components you may need, our experienced sales staff are happy to help. We can provide technical information about parts and applications. We are dedicated to the engine parts sector and the majority of out team have been with us since we started in 1987.
Fast Delivery
We offer a same day delivery service to exclusive areas of England on our internal van service. For areas outside our van delivery area, we offer a guaranteed next day delivery with either UPS, Parcelforce, DSV or DPD to ensure your car parts are delivered quickly. Please see our information page for more details
Quality
We only stock components from the World's leading brands. All of our parts have a minimum of 12 months manufacturers warranty and are of OEM standard or higher. We have built our reputation over the years by selling good quality products at a very competitive price with fast and reliable delivery.
Our Brands
Our range of Engine Parts manufacturers from all of the World. These are the leading brands of engine components supplying the World's OEM & aftermarket sectors.