ACL Launches Calico Coated RACE Series Performance Engine Bearing Range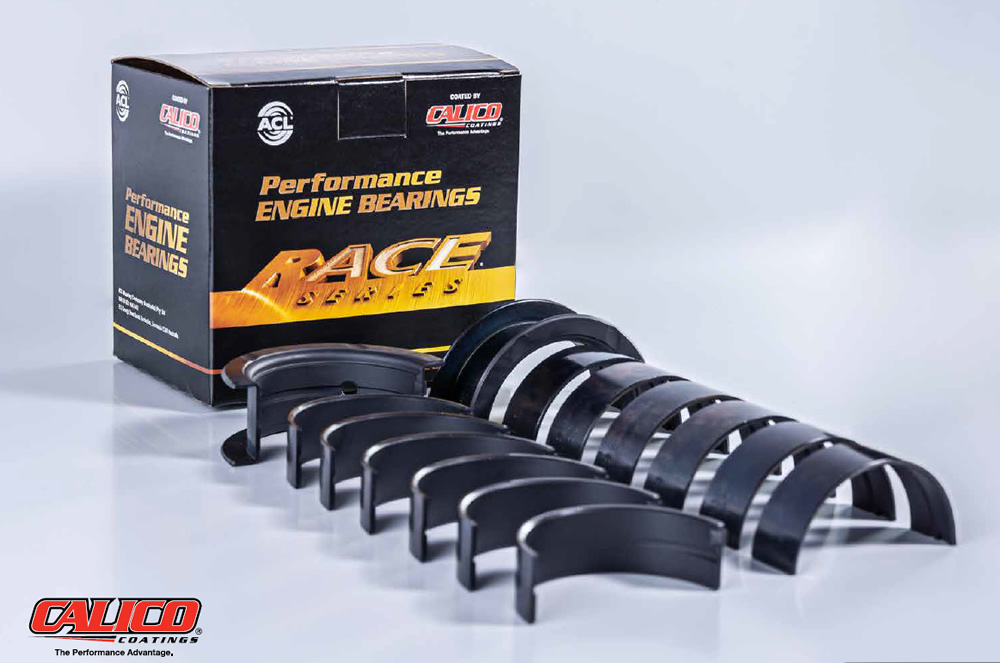 Long term bearing industry partners ACL Bearing Company (Australia ) Pty Ltd & Calico Coatings – USA have collaborated to offer customers & engine rebuilders an additional option in performance engine rebuilding. The alliance culminates in the release of an ACL offering of Calico coated ACL RACE Series Performance Engine Bearings. The extensive range covers popular Australian, US, European & Japanese applications. Applications are contained in the Coated Performance Engine Bearing Application Guide 2021. Calico has been coating ACL bearings for individual customers for over 15 years and the partnership enhances this arrangement.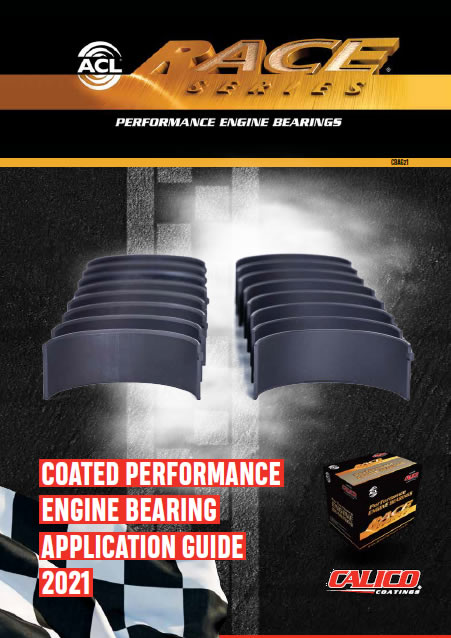 View Catalogue
ACL General Manager Chris Brooks, in announcing, the release in Australia said following the successful release of a coated RACE Series Performance Engine Bearing range in the USA in June 2020, offering an extended range tailored for the Australian market was the next logical step. "The obvious synergy between the two companies led to the formation of this partnership and the fully integrated product offering. Both companies have exemplary reputations for quality, performance and detailed knowledge in their areas of specialization." Chris said. For further information refer to the attached PDF of the Coated Performance Engine Bearing Application Guide 2021 or contact ACL at www.aclperformance.com.au Will follow up with pricing next week, and parts will be loaded into the web stock check system by the end of the week ending 18th December.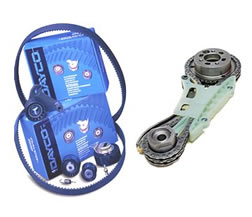 Timing Belts & Chains
Making sure your timing belt / chain and tensioners are replaced at the correct intervals is vital to the reliabilty of your motor. A cam belt / chain failure can be catastrophic to your engine. We have a good range of belts, belt kits, chains and chain kits on a same or next day basis.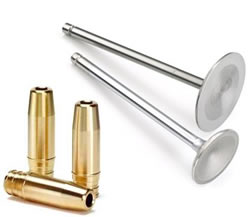 Valves & Guides
We have a massive range of valves and guides on our shelves for European and Asian motors. Our stock is of the highest quality and is produced in Italy & Germany. Components are also available for vintage and classic cars by special request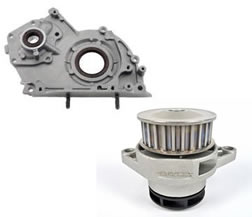 Oil & Water Pumps
We keep a good range of Oil Pumps & Dayco water pumps included with Timing belt kits. Water pumps can be arranged to order separately at special request.
Technical Support
If you can't find what you are looking for or would like any advice on what components you may need, our experienced sales staff are happy to help. We can provide technical information about parts and applications. We are dedicated to the engine parts sector and the majority of out team have been with us since we started in 1987.
Fast Delivery
We offer a same day delivery service to exclusive areas of England on our internal van service. For areas outside our van delivery area, we offer a guaranteed next day delivery with either UPS, Parcelforce, DSV or DPD to ensure your car parts are delivered quickly. Please see our information page for more details
Quality
We only stock components from the World's leading brands. All of our parts have a minimum of 12 months manufacturers warranty and are of OEM standard or higher. We have built our reputation over the years by selling good quality products at a very competitive price with fast and reliable delivery.
Our Brands
Our range of Engine Parts manufacturers from all of the World. These are the leading brands of engine components supplying the World's OEM & aftermarket sectors.